UAFX Dream '65 Reverb Amplifier-pedalen gir deg den essensielle amerikanske rørforsterkeren brukt av artister og produsenter i 60 år, fra Muddy Waters til The Beatles til Elvis Costello. 
Dream '65-effektpedalen er bygget på kraftig prosessering med to motorer og UAD-lydmodelleringsekspertise, og leverer dristig clean-lyd, deilig breakup og guddommelig fjærreverb og vibrato.
| | |
| --- | --- |
| Få den mest autentiske emuleringen av en amerikansk rørkombinasjon fra midten av 60-tallet noensinne plassert i en stompbox | |
| | |
| --- | --- |
| | Ta med studioforsterkerlyd i verdensklasse hvor som helst, komplett med legendariske mikrofon-/høyttalerparinger, booster og forsterkermods |
| | |
| --- | --- |
| Omgi deg med klassiske rørdrevne fjærreverb og vibrato-effekter | |
| | |
| --- | --- |
| | Last ned toner skapt av kjente artister, tilpass funksjoner, utforsk forhåndsinnstillinger og mer med UAFX-mobilappen |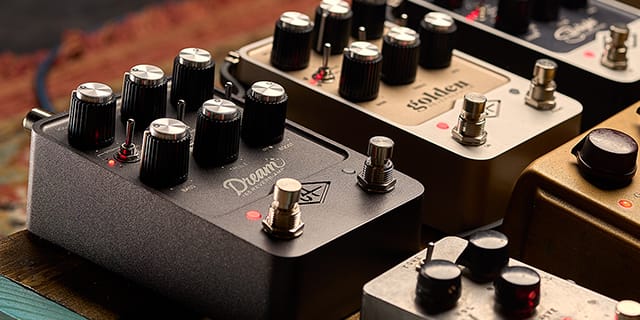 Opplev Legitim Tube Amp-toner, scene og studio
Enten det er å bytte ut forsterkerriggen din og gå direkte foran huset på scenen, eller spille inn spor i DAW-en din – Dream '65 gir deg de inspirerende, albumklare tonene til en ekspertmikset "golden unit" rørforsterker, i løpet av sekunder.
Autentisk fjærklang og vibrato
Dream '65 er den eneste forsterker-i-en-boks-pedalen som trofast fanger den oppslukende lyden av ekte rørdrevet fjærreverb og vibrato, noe som gjør denne pedalen perfekt for soul å surfe, funk til punk, blues til bebop.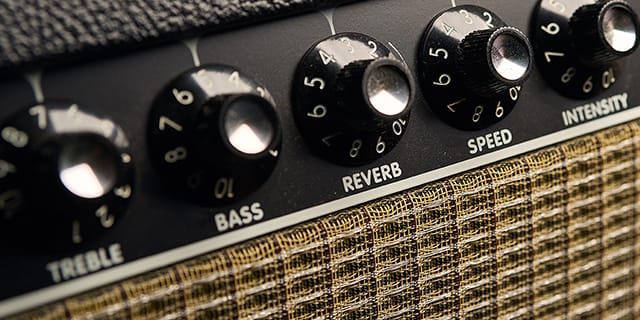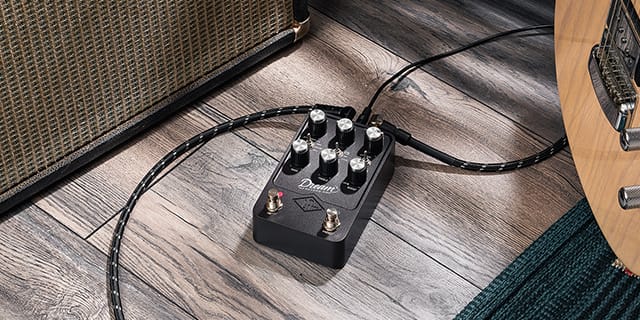 Få lyden av en modifisert studioforsterker
Ta vintagetonen din et skritt videre med tilpassede mods og legendariske drive-lyder gjort kjent av artister som Stevie Ray Vaughan og Steve Lukather. Med to ikoniske mods og en ren boost innebygd, presenter Dream '65 lyder som setter putter whiz-bang forsterkermodellere under sengen.
Tilpass lyden din med UAFX-appen
Dream '65 blir enda bedre med UAFX Control-mobilappen. Last ned tilpassede toner fra kjente artister, hent og arkiver forhåndsinnstillingene dine, og dykk dypere inn i en av de beste amerikanske rørforsterkerne som noen gang er laget.